""A picture worth a thousand words. While complete strangers help the wounded in the #londonattack, a good citizen minds her own business.""
"Our shared values"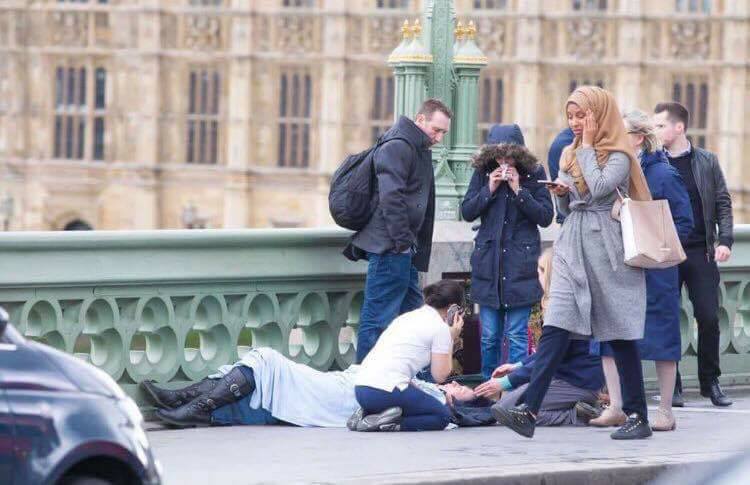 Photo: thanks to Dr. Andrew Bostom
A picture worth a thousand words. While complete strangers help the wounded in the #londonattack, a good citizen minds her own business.
Once again, in the wake of Islamic terror, we the victims are admonished. We, the victims, are told to we "need to remain vigilant to keep its tolerance intact." We, the victims, are guilty if we respond or criticize Islamic terror or the Jihadic doctrine.
Yesterday I warned my readers to brace themselves: "Expect calls for "more vigilance" while prohibiting any criticism of jihad or sharia. Followed by worries of "fear of reprisals" and "islamophobia."
In other words, nothing has changed. The failed strategy of denial will continue despite blood in our streets.