ENGLISH DEFENCE LEAGUE : THE LIES OF THE MEDIA
EDL The media lies PLEASE JOIN THE ENGLISH DEFENCE LEAGUE ALL YOU NEED IS AN EMAIL ADDRESS AND YOU DO NOT HAVE TO BE ENGLISH : http://englishdefenceleague.org
H/T: http://eastangliandivision.wordpress.com/2013/03/14/edl-the-media-lies/
BRITAIN : Published on Feb 19, 2013
Religion of Hate and Intolerance: Anjem Choudary – The Call for Jihad Seekers Allowance
Anjem Choudary Cleary say about Hating us, About Not respecting us about abusing us..that is ok..that is Islam!
At least its clear….But What Such A Man Still do in Britain.. British Haters! Britain is the Land Of The Free, but to keep it that way, there are work to do.. may be by sendinmd that guy to an Islamic where is dream be true !!!!
Wil.
H/T: http://coffeeandsleeplessnights.wordpress.com/2013/03/14/anjem-choudary-the-call-for-jihad-seekers-allowance/
Disrespect them : Sure, Mr Choudary Sure :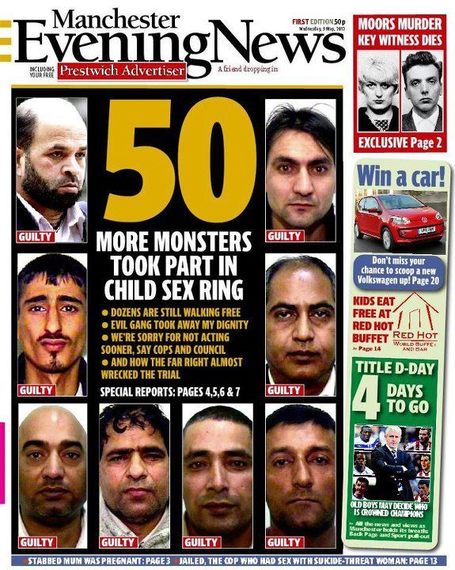 THE WORLD IS UPSIDE DOWN
Muslims Against Crusades & EDL Clash On 9/11 Anniversary
Who For (whatever) sake, WHO gonna put things back in order ????
Thank You EDL
Wil. Knox
Swiss Defence League 15.03.2013